Fascinating Social Media Facts that will Blow your Mind!
And a few remarkable internet facts…..
Sharing some fascinating facts I never knew, despite spending every possible waking hour on the web and social media
2,5 quintillion million bytes of data (or about 57 billion 32 GB iPads) is created on earth, with a big contribution from social media sites – our messages, videos and images.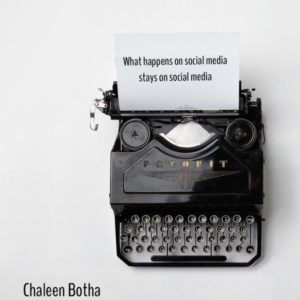 Facebook collects our likes (and dislikes), LinkedIn seems to think who we know (or should know), Instagram receives our best (or not so good) images, Pinterest gets the picture of our dreams, fantasies, hobbies and business interests, Snapchat has a record of what teens seem to think "only my friends will know about this".  Twitter has a handle on our moods – our emotions and concerns.
509 million tweets, made by 2.4 million people, living in 84 countries were analysed, and it has been found that people's moods follow daily patterns and are quite the same in all cultures worldwide.
Instagram, Foursquare and Facebook know where we are, collecting valuable geolocation data. Offering knowledge about specific locations to estimate how many people attended a concert or where to eat the best pizza.
The myth of the cloud, – do you see images of white and fluffiness? In reality, the cloud consists of an enormous amount of servers, housed in secret locations and are connected by cables and electromagnetic waves. The cloud is perhaps better represented by an image of a massive spider web.
Who protects the internet – only a small group of companies! These companies are the only ones making sure the fibre-optic cables, which forms the core of the web, are installed and kept in a good condition.
Data or the social production of data is the new gold – you just need to know and use the right tools to extract that gold.
As little as ten years ago, data was produced by external sources. Today, we the ordinary person, produce that data. The consumers of data also became the producers of data. Do we, and our children, really understand the implications of our digital footprint?

Contact me should you need assistance in setting up your social media strategy, social media content or if you would like to receive personal coaching in any aspect of social media.
Follow me on social media for regular, helpful updates about social media. Find the links here
Found this information useful or leave me a comment about your thoughts on the impact of social media, the internet and big data?